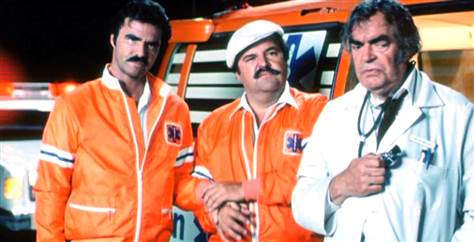 Spacebound and Down: A Star Wars Story
Black Sun hires the Porg Chop Express to run a juvenile rancor from Jakku to Tatooine before that shoulder-padded bastard Dash Rendar does the same for Crimson Dawn.
All the players were really into it. Once I mentioned Dash Rendar, Kass Nanto the Muscle jumped at the idea and started incorporating Sally Field's lines from Smokey and the Bandit into how Dash had jilted her once. She actually spent a cred right then and there to sic bounty hunters on Rendar (acquire asset, gets a 6) – unleashing the indefatigable duo of 4-LOM and Buford T. Zuckuss.
I ran the race with this idea of accumulating Lead, like a tug-of-war clock. The Porg Chop started in the hole, but if they pushed their position to desperate as they made their hyperspace hops they could catch up. I gave them a choice whether to arc around the inner rim (safer, slower) or cut through the Core (more Imperials would notice their Wanted Level 2). They chose the Core, obviously.
Milo had the rancor and its keeper/veterinarian ("Oh no, I'm an animal enthusiast!") Malakili put on the Express. Malakili was played by my worst Dom Deluise impression. We never found out why he wore that stupid leather hat. He'd be around to both not help and to tempt Kass with pharmaceuticals.
Then I sprung the Entanglement I'd rolled last game. Their hyperdrive cuts out. Crash the Mechanic gets it patched up fairly quickly, but 1) I start a "She'll Hold Together" clock and 2) they lose another tick of Lead. This clock's a possible consequence of any failed Helm rolls and it kept Dorifto the Pilot and Crash working together.
You Sumbitches Couldn't Close an Umbrella
After several hyperspace hops (Jakku -> Corellia -> Vandor), they caught up to Dash Rendar in an ice field. Vandor's Imperial garrison launches fighters. 4-LOM and Zuckuss were in hot pursuit, somehow having lost at least one of their stabilizers along the way.
Kass doesn't wait for Dorifto to close before she opens fire. She eats shit on her roll and Leebo, Dash's droid co-pilot, shoots up the Express. The rancor starts to wake up, there's a hull breach in the cargo hold, and they're in a dogfight in an ice field. It doesn't look great, but then, like a friendly semi truck convoy, the sixes come to the rescue.
Crash tackles the hull breach first and crits, fixing quietly and insuring that
Akkol Cha the Mystic has a controlled position as he soothes the rancor back to sleep with the Force, all while
Dorifto makes the Imperials look like a bunch of inept state troopers.
Akkol Cha seizes on the idea of soothing the rancor with the Force and reverses it, reaching out to wake the rancor inside Dash Rendar's hold. Kass adds her nascent abilities to the roll and they crit again:
"Leebo, that wasn't laser fire! We hit something – and I never hit somethings! Go back and check it out!"
Dash's Outrider leaps into hyperspace and is not seen for the rest of the session.
Double or Nothing
After that, the handoff at Jabba's palace goes smoothly and the crew head to Mos Eisley for some downtime – and to wait for Dash Rendar in case the scoundrel shows up. The Porg Chop Express goes to +3 status with Black Sun, which would technically trigger the endgame and they have enough cred to boost their crew quality to tier 2. The idea of a big finale doesn't feel wrong to me, but I'm not sure it's time just yet?
In the end I mostly ignored the Lead clock. The players were going full throttle without me needing to track it. The "She'll Hold Together" clock was the main source of stress, as different characters took turns resisting the ticks on the 4-segment clock as those early 4-5 results piled up. I think that worked well. Buford T. Zuckuss is the best Star Wars pun we'll ever have and has taken the crown from Casey Fucking Dewback.