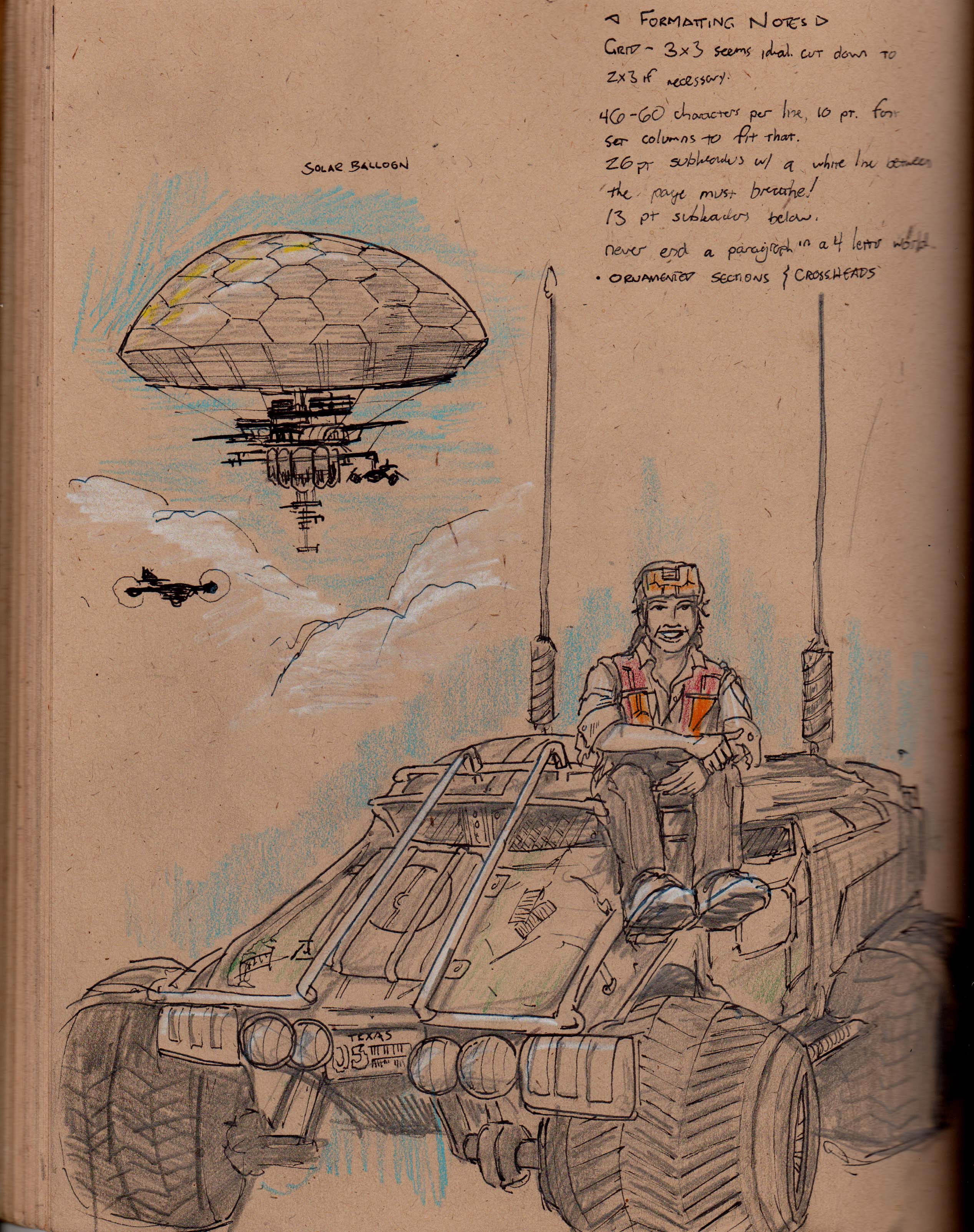 Oh Hai, while I've been working on my own project, my group has finally come around on Fraser Simons "Hack the Planet!"
We're going to try out a few sessions as a Shifter crew. I'm pretty psyched, I've been super-curious about this one for awhile!
Right now I think we'll steal heavily from "Heavy Weather," making them a 3R
(Recon, Rescue & Repair) advance team out of Shelter One, scouting out the storm and drought shattered remains of Texas. They'll contend with more piratical corps, hereditary warlords, ie. "the fifth sheriff of Sulphur Springs" and survivalists cults built out of megachurches. Also nomadic solarpunks who've set up shop in an old solar balloon field.
I expect to get a lot of use out of the Storm Troupe ability, as their going to be working a small fleet of smart cars, ATV's that can drive over any terrain and jump over obstacles.
It's going to be positive, which may feel weird in cyberpunk, but being positive seems pretty punk these days.
Here's a page out of my sketchbook as I take my notes!